Give Them Confidence.
They'll Be Covered.
Watch Our New 2 Minute Video.
HAVING A WARRANTY IS KEY TO BEING A SUCCESSFUL OPERATOR
Helping Increase the Value of Used Truck Inventory Since 1983
Thousands of used truck dealers all over North America choose NTP as their aftermarket warranty partner because they trust NTP to protect their customers' vital asset, their truck, when it leaves the lot. It doesn't matter if the truck has 400,000 or 700,000 miles on it. Nor if it's three or ten years old. The buyer is excited to have their "new truck" and ready to put it to work for their business. Having the backing of a warranty brand that's been in business longer than anyone else gives the dealer and the customer confidence a breakdown that's covered by the warranty they buy will be covered.
NTP offers a variety of aftermarket warranty programs that can be customized to meet the needs of your dealership and the needs of your customers. NTP also offers additional programs and coverages that protect more than just the engine, aftertreatment system and critical components. Like the Comfort Package that protects the radiator, heating/cooling, and more.
Choosing NTP as your warranty partner is a smart choice for you and your customers.
NTP offers three warranty programs designed to meet every customer's need, from the most comprehensive to the most basic.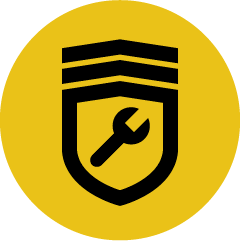 Our most comprehensive warranty program, offering NO LIMITS ON REPAIR COSTS for most major components, more comprehensive coverages on progressive damage and wearout. You won't find a better plan in the industry.
Just a step below the ULTRA 2 program, but with generous limits of liability and over 100 major components covered, it's our most popular warranty.
This program is the most basic coverage for engine, aftertreatment and critical components. It's the minimum coverage any truck owner should have to protect their business.
COSTS OF REPAIRS – CLASS 8 TRUCKS
THE HIGH COST TO REPAIR ONE MAJOR EQUIPMENT FAILURE COULD PUT YOUR BUSINESS IN JEOPARDY. AN NTP WARRANTY WILL PROTECT YOUR BUSINESS, YOUR INVESTMENT, AND YOUR LIVELIHOOD.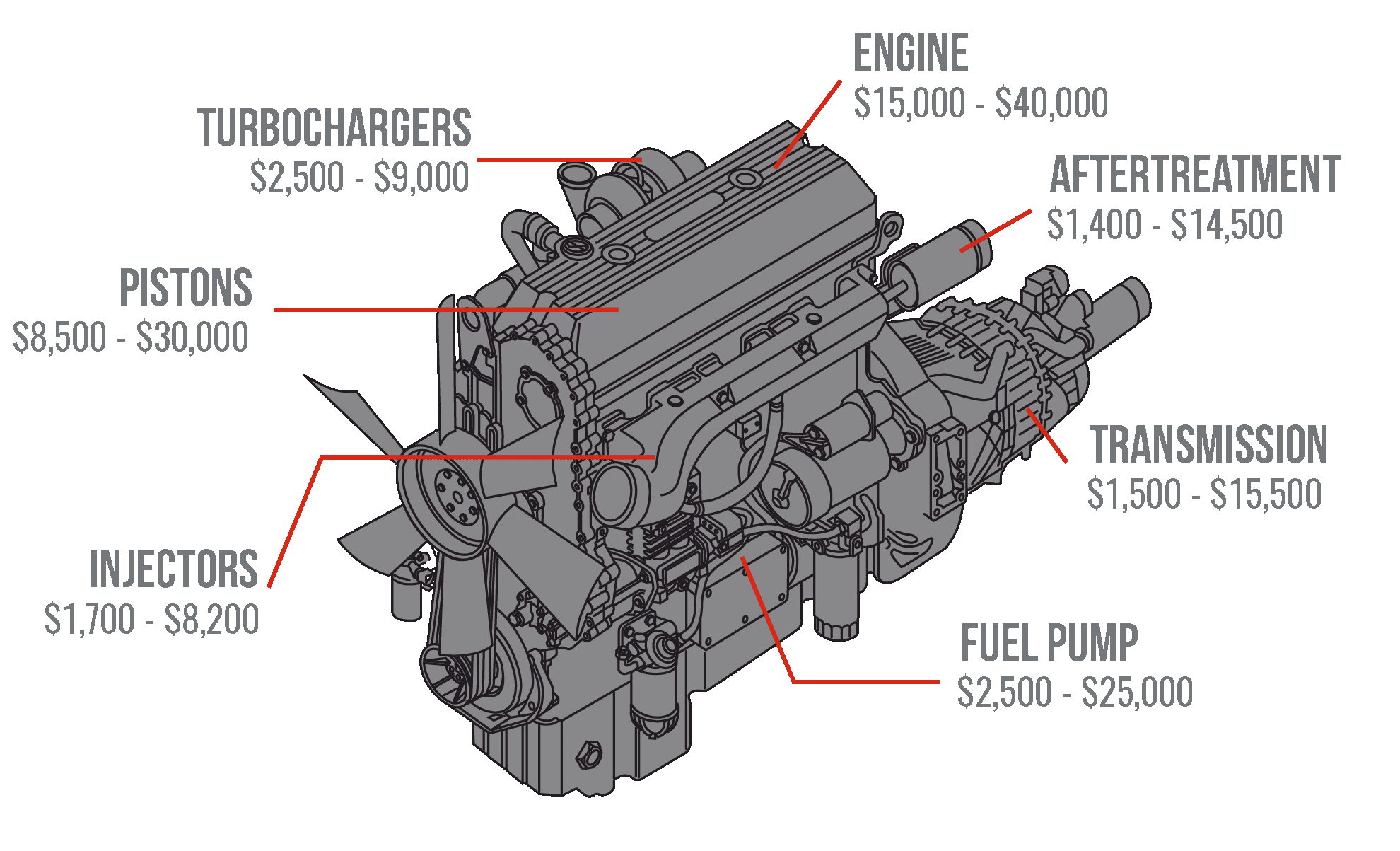 *Source: Actual claims paid by National Truck Protection Co. Inc. © 2022 NTP Co
Rewarding Dealer Locations and Sales Reps
The Long Haul Partner Rewards program launched in 2019 with terrific feedback and participation. It's an exciting program that rewards our selling partners for their efforts, both at the dealership location level and for the selling reps. Dealers have the chance to win quarterly trips and for those who achieve the strongest performance, a spot at the annual President's Trip. Sales reps earn rewards points to trade for a variety of merchandise, trips and services. To learn more, ask your Regional Sales Director.
For Our Current Selling Partners
We really appreciate all our selling partners and are always available to help you with anything you need from sales materials to sales reps training. Just contact your Regional Sales Director and remember to use your proprietary portal links and E-Dealer warranty tools.
Become a Selling Partner.
If you'd like to know more about becoming a dealer partner, click the link below and send us a note. We'll get back to you with all the information you'll need.
What NTP Customers Say About NTP
The #1 Most Trusted Warranty Brand, Since 1983

"I am very thankful I choose to purchase the NTP warranty. I had to have the head replaced and the injectors. Was almost a $20,000 dollar repair. I was only out of pocket for the deductible. What a blessing it was to have NTP."

"NTP proved to be a great ally in my time of need concerning my truck repairs. They were straight forward, persistent, and they even assisted me in communicating with the repair shop to get them on the ball ASAP! I have no complaints I don't feel hustled or taken advantage of. I'd say their coverage is well worth the investment."

"I just had my first experience with NTP. I had my doubts when shopping for an extended warranty because I had read so many comments about how they will do anything to avoid paying a claim, calling it pre-existing or driver negligence. But my first experience, encountered ONE WEEK AFTER GETTING COVERAGE, was the absolute fulfillment of NTP's promise. Peace of mind and when I sell my truck, I'll be able to transfer the remaining warranty to the new buyer. Wow, I'm amazed!"

"It was a magnificent choice buying this extra protection. It saved me a lot of money on a DPF repair."